Fully certified, licensed, and insured.

Contact us now, to schedule your professional inspection:
---

There are a lot of inspectors to choose, BUT there are fewer than 350
State Certified Home Inspectors
(Our cert# 3380000472)

...this means the "other guy" might have questionable or NO credentials.


We are proud to be Commonwealth of Virginia Certified Home Inspectors!

(Not another guy just lookin' around!)


---

I dedicate 100% of my time and energy delivering first-class service to you,
my customer.
My philosophy about real estate is simple ...
I put myself in your shoes
and treat you like family.

My goal is to provide you with as much information and detail as possible!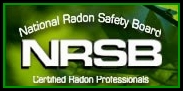 RADON available too!


Schedule Your Inspection Today:
(703) 688-CARE